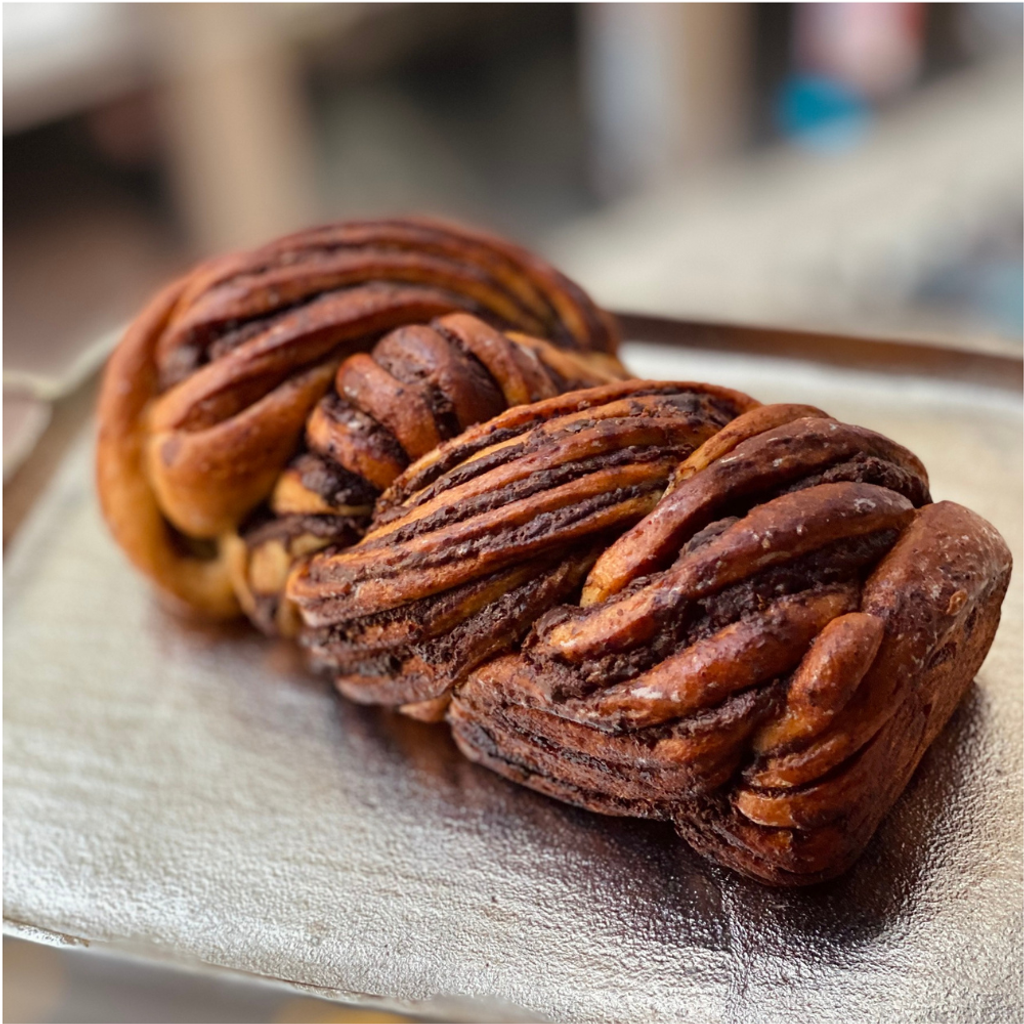 巧克力巴布卡 x5 Chocolate Babka x5
---
|商品介紹|Introduction|
使用來自法國AOP認證的奶油製作鬆軟的麵團,在麵團中鋪上Nutella榛果巧克力醬與比利時黑巧克力,然後編織成巴布卡的形狀。濃郁的巧克力醬與介於麵包與蛋糕之間的麵團口感,非常適合當作早午餐、搭配一杯你最愛的咖啡一起享用!
Using AOP certified butter from France, Nutella, and Belgian dark-chocolate chips, all of which are spread over the dough before braiding it into a rich & decadent babka loaf. The sweet, buttery yeast dough yields a texture that is between bread & cake. Great for brunch, dessert, or to nibble with your favorite coffee, these babkas also make the perfect gift for your friends & family!

|食材|Ingredients|
比利時黑巧克力、榛果巧克力醬、法國進口奶油、法國麵粉
Belgian 70% Dark Chocolate, Nutella, French Butter, French Flour.


|保存期限|
冷藏 2 天,冷凍 7 天
Keeps in the fridge for up to 2 days.
Keeps in the freeze for up to 7 days.
|訂購備註|
須於 5 日前訂購
Order 5 days ago.
** 過敏原:本產品含有乳製品、麩質、雞蛋,不適合對其過敏體質者食用。
** Allergens:This product contains dairy products, gluten, and eggs. It is not suitable for those with allergies.